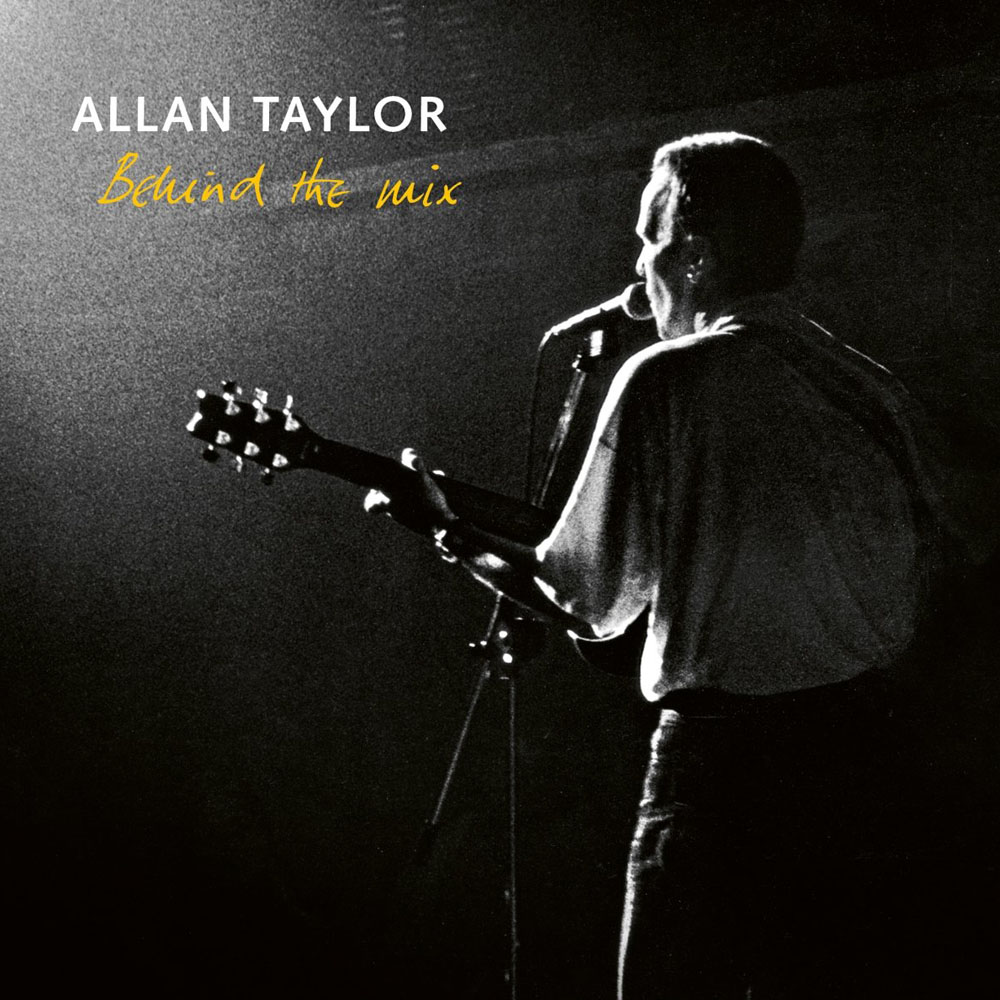 Behind The Mix
Allan Taylor
Released in 2017, Stockfisch Records SFR 357.9001.2 (D)
Previously released on the Collector's Set.
Allan tells stories about Derroll: "Thinking of Derroll Adams", "Take me with you, Ally…", Allan Taylor says goodbye to Derroll.
Allan and Derroll talk and play together. BBC Radio Scotland. "Travelling Folk" (1994): Trouble In Mind; Let It Come, Let It Go; Portland Town – Memories by Derroll from the recording "Songs of the Banjoman" (1984).

1.

"Nadine"

2.

"The Tennesssee Waltz"

3.
"Save The Last Dance For Me"
Play Track
4.

"Story: Thinking Of Derroll Adams"

5.

"Banjo Man"

6.

"Story: Thinking Of Alex Campbell"

7.
"When I Paint My Masterpiece"

Alex Campbell

Play Track
8.

"Story: Take Me With You, Ally ..."

Play Track
9.
"Interview"

Allan Taylor & Derroll Adams

Play Track
10.
"Trouble In Mind"

Allan Taylor & Derroll Adams

view lyrics»
Play Track
11.
"Let It Come, Let It Go"

Allan Taylor & Derroll Adams

Play Track
12.
"The Story Of Portland Town"

Allan Taylor & Derroll Adams

Play Track
13.
"Portland Town"

Allan Taylor & Derroll Adams

view lyrics»
Play Track
14.

"Story: Allan Taylor Says Goodbye To Derroll"

Play Track
15.
"Memories"

Derroll Adams

view lyrics»